Cincinnati is an old pork production metropolis with German roots. Its music landscape is largely flooded by folksy rock foursomes and long-haired guitarists who employ heavy reverb. Think music for blue collars. And, that grit hasn't changed…but the sound is evolving and it's an exciting time for audiophiles.
While Cincinnati does boast a nice hip-hop resume (at least for a city its size), it doesn't have an identity/aesthetic like other Midwestern cities (Minneapolis, St. Louis, Chicago).
So, here, this mix showcases a different 'Cincinnati'— A Cincinnati music scene that's a little bit of an electronic playground, a pinch boom-bap soul and with voices proud to be from the Queen City, USA.
(Some KY artists include Elle Herring, tinyforest—they've been included because they're dope. That is all.)
__________________________________________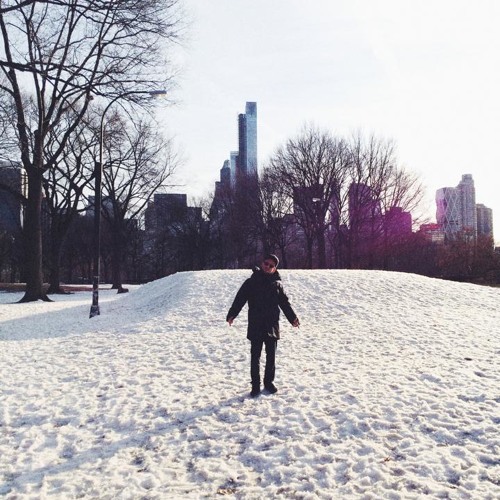 Practically anyone can make something complicated. It just took me 15+ steps to finish making this grilled cheese sandwich. (Which was delicious.) But, to make something complicated simple, that's what separates good artists from great ones. Ziga Murko, a Slovenian "trombonist, composer, producer," does this with his chill, organic beat "mr.Morti (himself)." [via] The track dips its feet in trip-hop, Nightmares On Wax territory, but stays very much in the realm of jazz music. This track isn't much different than Jeremy Sutton's 'Mr. Morti'—an expression of self, raw and improvised. There's a lot to like here, give this one a listen.
By: Belinda Cai
Honolulu's MR•CARMACK is a true master of trap, a genre emerging from Southern hip-hop that features 808 drum machines, screwed samples, synthesizers, strings and an assortment of effects. "insomnity (again)" exhibits all of the most recognizable components of trap, with an experimental and unearthly edge. "insomnity (again)" and MR•CARMACK's other tracks are ideal to both dance to or chill out to, depending on the listener's mood.
MR•CARMACK knows how to build delightful, synth-y and stirring tension with "insomnity (again)." The vocal sample cooing, "Where are you going now?" is otherworldly and sublime, easy on the ears in contrast to the progressively noisy industrial clatter happening in the background. After the initial bubble of suspense, MR•CARMACK releases the build with a climactic drop at about a minute in; this instantly and irrevocably hooks the listener.